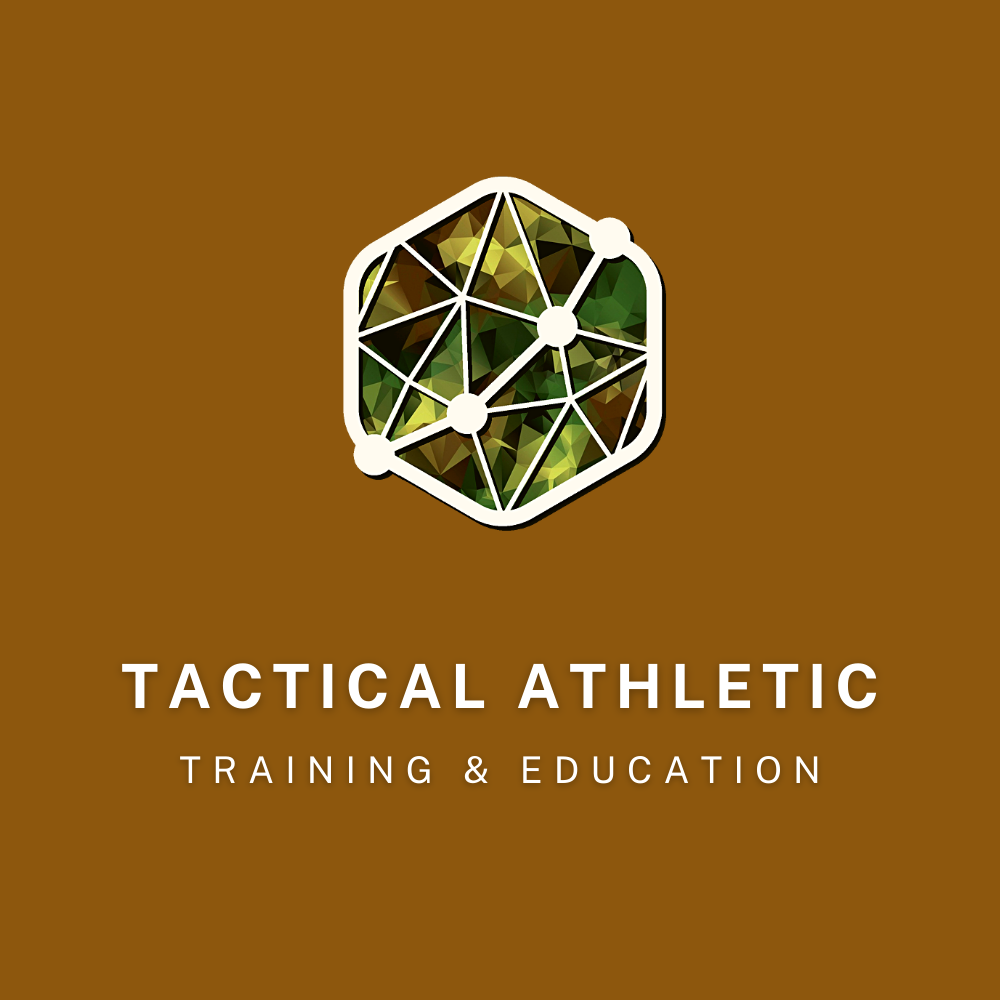 »athletic (def.)«:
above-average skills of strength, agility, endurance, speed and coordination, as well abilities of balance, reaction, reconversion, rhythmization, coupling, orientation and differentation. Resilience is the personal mix of the listed factors.
»training (def.)«:
scheduled performance of a program of varied exercises designed to increase efficiency
Beastmode describes the primal drives and most fundamental nature of your performance system.
You want to bring your best performance in your special tactics and your professional and necessary equipment into effect? Then understand how your BEAST works. Get the rules of the game – get yourself on track. Your BEASTMODE is your most important weapon, your most powerful tool. Learn to use it and become a better version of yourself.
date: 06. & 07.08.2022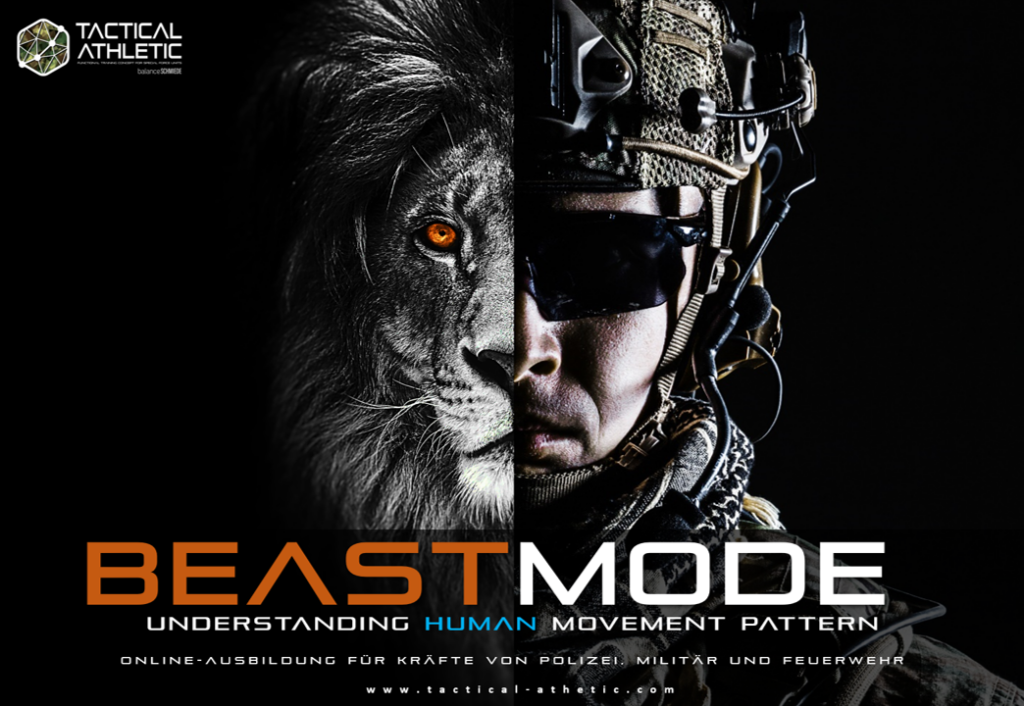 overview of all courses, educations, and programs
long range missions

online training program

discription:
full-body functional training program with focus on controlled dynamics and free movement pattern – as you use them in "run-shoot-communicate", martial arts, TCCC situations and many more
in German and English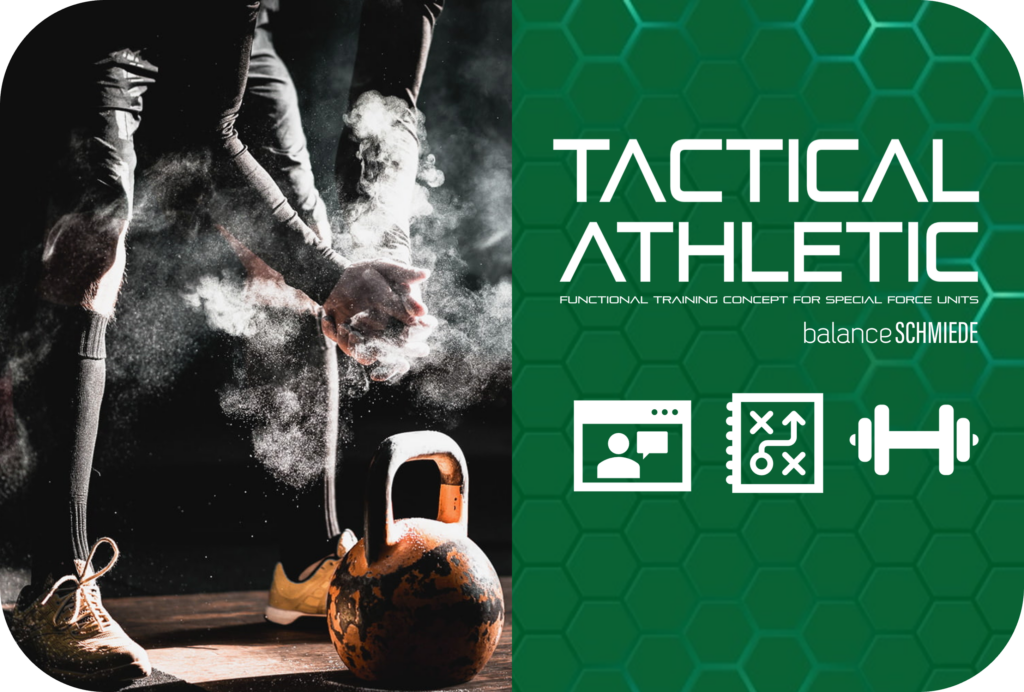 overview of all courses, educations, and programs
TA @your base

inhouse workshops & trainings

discription:
full-day training courses // choose between 2 and 4 days
participants: teams of military, police and fire service
topic: development support of specific (tactical) and functional aspects
let's find your topic – let's talk about dates and pricing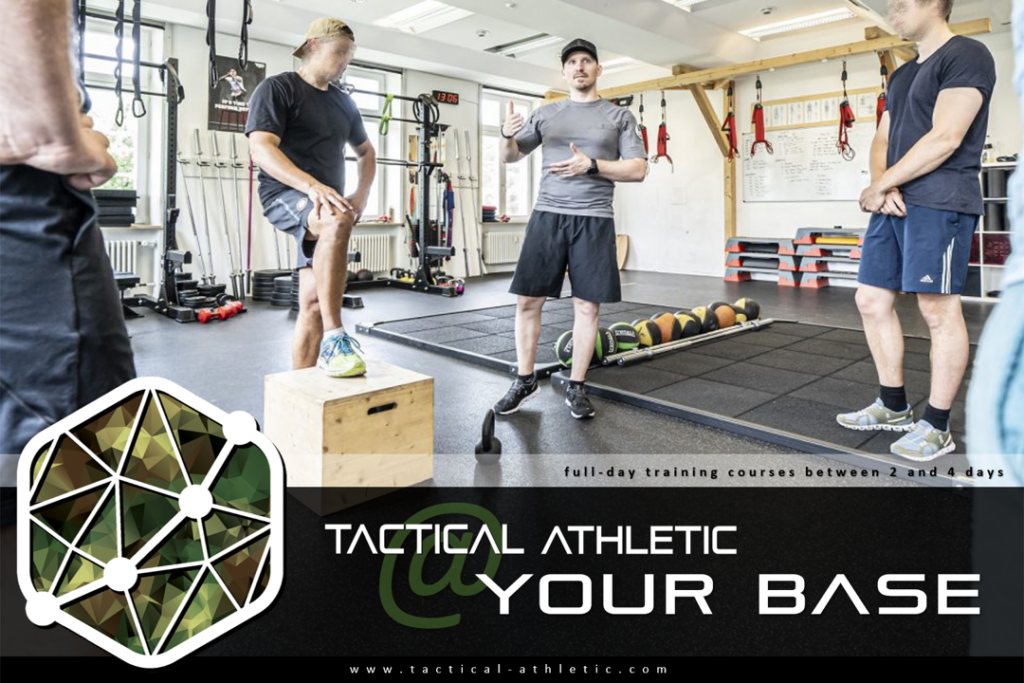 overview of all courses, educations, and programs
references of TACTICAL ATHLETIC training & education
… years working with national & international top athletes
… different sports coached on highest level
… years working with SOF of military and police