Diese Veranstaltung hat bereits stattgefunden.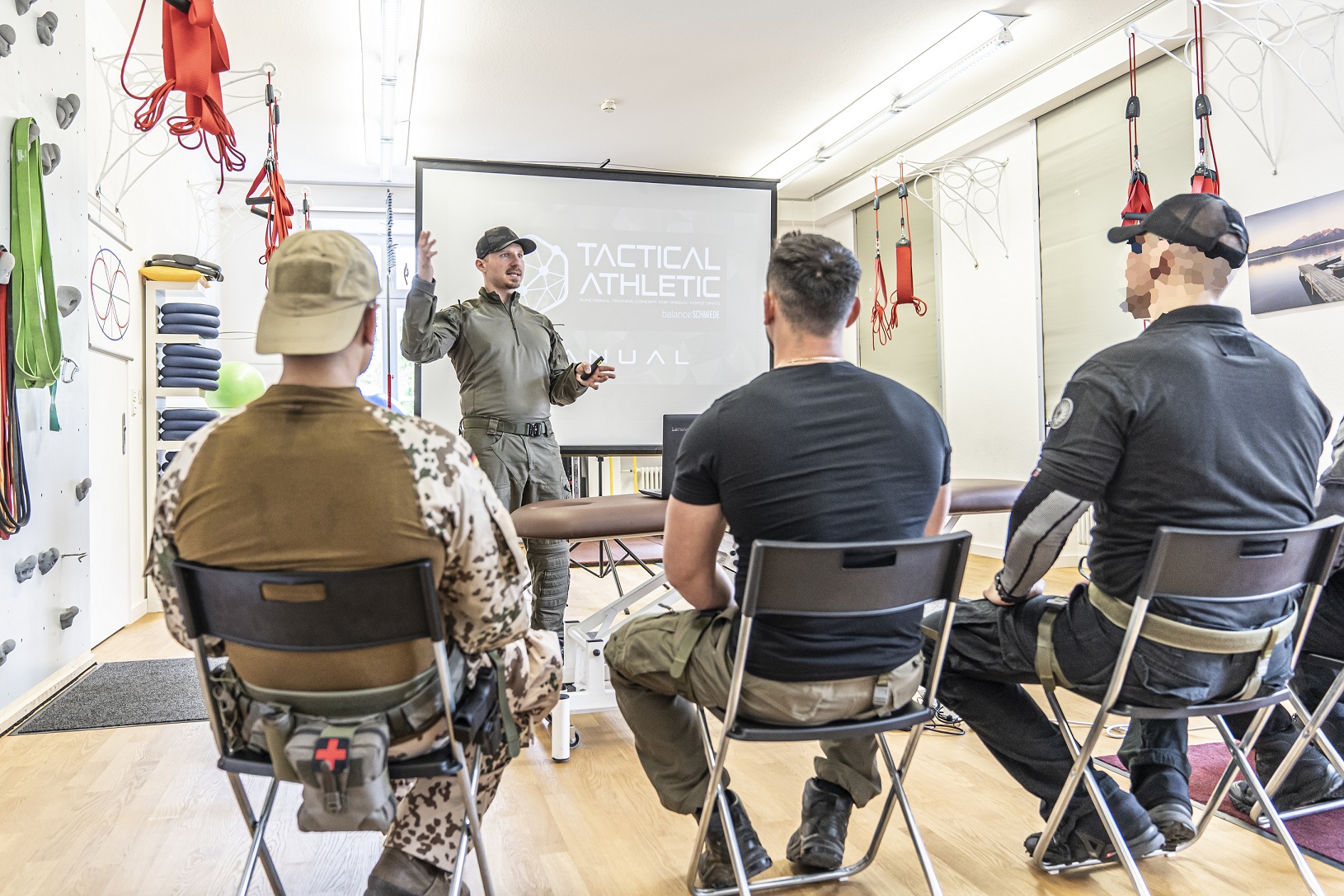 education (part 2) TACTICAL ATHLETIC theory: biomechanics and functional anatomy // Theorie: Biomechanik und funktionelle Anatomie (in German)
6. Juni 2020 @ 13:00

-

15:30
You finished "part 1: function and motor control"? Welcome to the extension module "part 2: biomechanics and functional anatomy"!
Allying means knowing!
The second step of our online-education consists of the theoretical background of applied sports science in the field of "biomechanics and functional anatomy":
understanding muscle chain working
difference between local and global training stimuli and typical fields of application
basics of anatomy and linked strategies of human beings
This knowledge is the basis for all following development strategies in general and specific training planning.
Make sure you can use the online program "ZOOM Could Meetings" on your device!
---
Du hast "Teil 1: Funktion und Motorik" absolviert? Herzlich Willkommen im Aufbaumodul "Teil 2: Biomechanik und funktionelle Anatomie"!
Anwenden bedeutet wissen!
Die zweite Stufe deiner Onlineausbildung besteht aus dem theoretischen Hintergrundwissen von angewandter Sportwissenschaft im Bereich "Biomechanik und funktionelle Anatomie":
Verständnis über die Arbeitsweise von Muskelketten
Unterschied zwischen lokalenl und globalen Trainingsreizen und deren typischen Einsatzbereich
Basiswissen von Anatomie und den damit verbundenen menschlichen Strategien
Dieses Wissen ist die Basis für alle nachfolgenden Entwicklungsstrategien von allgemeiner und spezifischer Trainingsplanung.
Stell sicher, dass du das Online-Programm "ZOOM Cloud Meetings" auf deinem Gerät nutzen kannst!
Share This Story, Choose Your Platform!