Diese Veranstaltung hat bereits stattgefunden.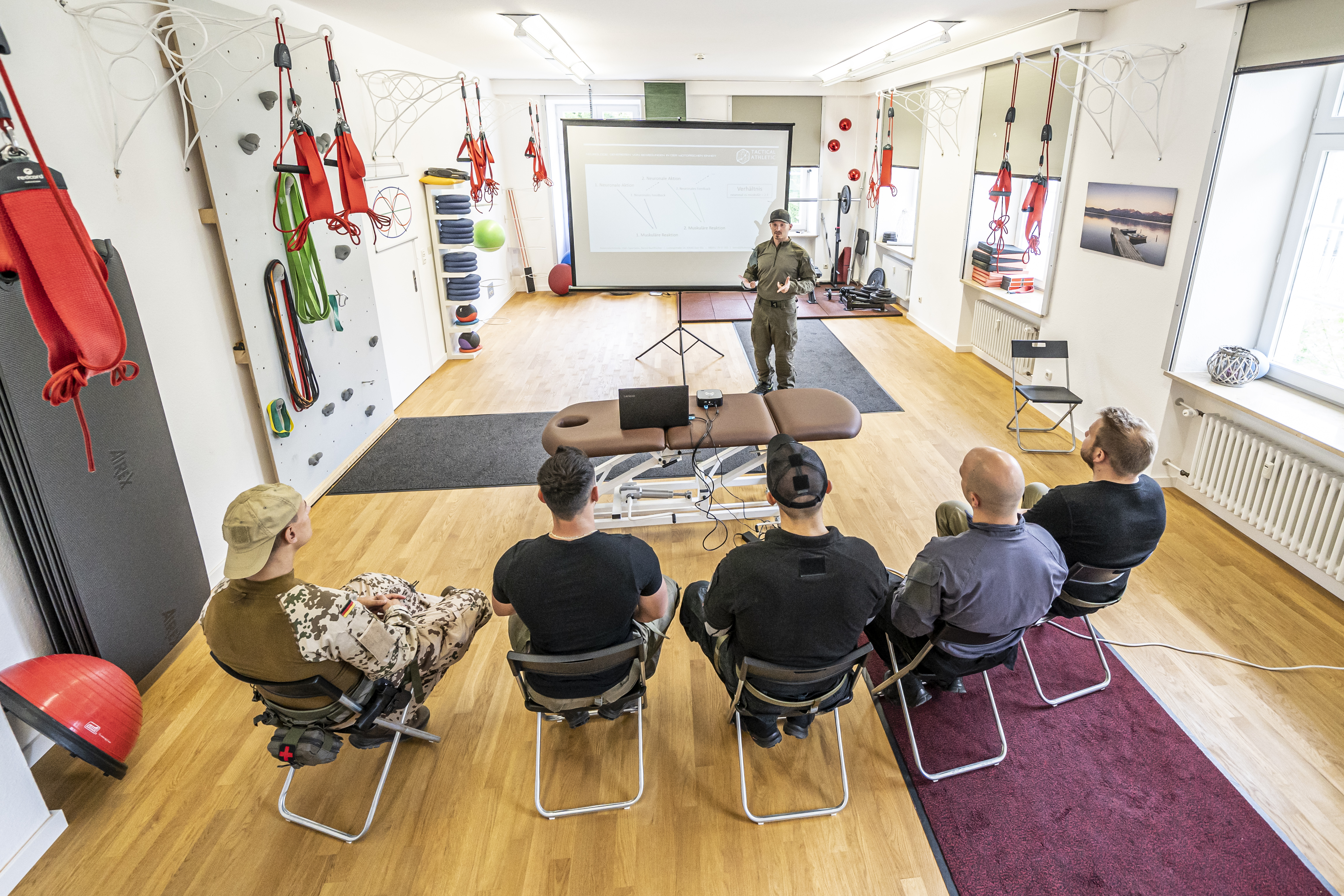 education (part 1) TACTICAL ATHLETIC theory: function and motor control // Theorie: Funktion und Motorik (in German)
6. Juni 2020 @ 9:30

-

12:00
Manage your own development or learn to supervise a training group of motivated people!
Allying means knowing!
The first step of our online-education consists of the theoretical background of applied sports science in the field of "function and motor control":
knowledge of function and motor skills
facts of body adaption processes und training stimuli
interaction between neural and physiological processes in movement actions
This knowledge of function and motor control is the basis for all following development strategies in general and specific training planning.
Make sure you can use the online program "ZOOM Could Meetings" on your device!
Level up your skills by joining "Part 2: Biomechanics and functional anatomy"
---
Gestalte deine eigene Entwicklung oder lerne, eine motivierte Trainingsgruppe zu betreuen!
Anwenden bedeutet wissen!
Der erste Schritt deiner Onlineausbildung besteht aus dem theoretischen Hintergrundwissen von angewandter Sportwissenschaft im Bereich "Funktion und Motorik":
Wissen über Körperfunktion und Motorik
Fakten zu Anpassungsprozesse des Körpers unter Trainingsreizen
Zusammenhänge zwischen neuronalen und physiologischen Prozessen in Bewegungen
Das Wissen über Funktion und Motorik ist die Basis für alle nachfolgenden Entwicklungsstrategien von allgemeiner und spezifischer Trainingsplanung.
Stell sicher, dass du das Online-Programm "ZOOM Cloud Meetings" auf deinem Gerät nutzen kannst!
Share This Story, Choose Your Platform!
Share This Story, Choose Your Platform!